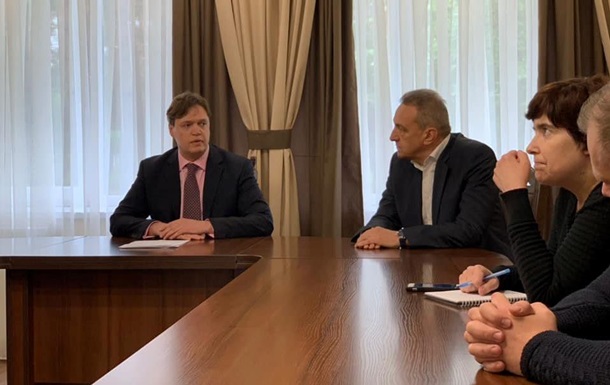 Photo: facebook.com/dmitry.sennychenko
Centrenergo changed management
Since the end of winter, the company could not appoint a new director approved by the government.
At Centrnergo, the leadership was changed. The new head of the company was Alexander Korchinsky, the head of the State Property Fund Dmitry Sennichenko said on Facebook on Friday, May 29.
"We made conclusions after a previous unsuccessful attempt to appoint a new company leader, and carried out a one-day lightning operation: a court decision, a meeting of the supervisory board, amendments to the register and a new head of Centrenergo Alexander Korchinsky introduced. All this today, literally in 4-5 hours" – wrote Sennichenko.
He also posted photographs in support of the information that on the eve of businessman Igor Kolomoisky took Centrenergo's office to a protected sanatorium near Kiev.
According to Sennichenko, the next step will be to establish the real state of Centrenergo and turn the company from a "black hole of the Ukrainian budget where about 100 billion hryvnias have disappeared since 2004" into an object attractive for privatization.
Recall that the Cabinet of Ministers on February 26 agreed on the appointment of a new acting CEO of Centrenergo Korchinsky. But the decision was blocked by the District Administrative Court of Kiev.
During a May 20 press conference, President Vladimir Zelensky announced that Centrenergo would be privatized after the coronavirus pandemic.
News from Correspondent.net on Telegram. Subscribe to our channel https://t.me/korrespondentnet